On January 27, Apple technology group CEO Tim Cook said that the company was experiencing inflation pressure, and reported revenue of nearly $ 124 billion in the fourth quarter of 2021.
"We try to price our products for the value that we deliver, and I think everyone is seeing inflationary pressure," Mr. Cook said.
The comment of the head of Apple, the company with the largest market value in the US, comes when the US Government and the US Federal Reserve (Fed) are facing questions about how to control inflation. inflation and whether or not to raise interest rates.
The US consumer price index, which is considered a measure of inflation, rose 7% in December 2021 from a year earlier, the fastest pace in nearly 40 years.
Earlier, Mr. Cook shared how inflation is affecting Apple's business and gave an example of shipping costs.
"We're feeling the impact of inflation, and it's factored into Apple's gross margin and business," he said. Logistics-related costs are very high right now."
Mr Cook hoped the current cost increase was temporary, but stressed that "the world has changed and we will see it."
Inflation has not affected Apple's business, and the company has not raised product prices in response to steep inflation.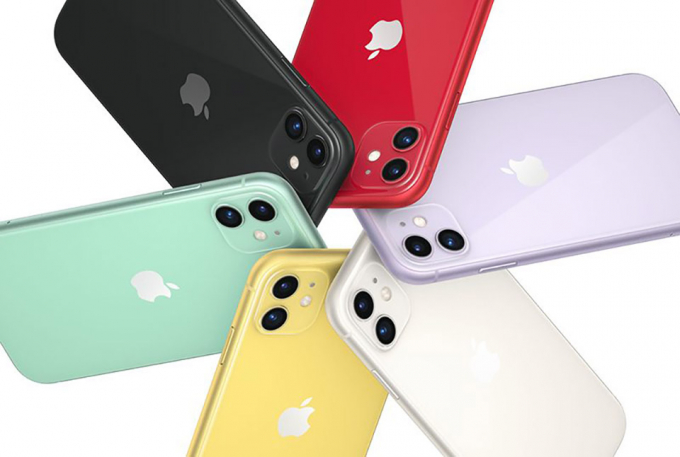 Mr. Cook did not rule out the possibility of having to increase product prices in the near future.
According to Brand Finance's global ranking list, Apple's current brand value is $355.1 billion, $5 billion higher than runner-up Amazon.
The fact that Apple tops the list is not too surprising, as the company also reached this position in 2021 and will continue to hold the "throne" in 2022 thanks to the success of the iPhone 13.
According to the Brand Finance Global 500 (a ranking of the world's 500 most valuable brands), Apple has won the title of champion after a strong growth of 35% compared to 2021, bringing the brand value to 355.1 billion. USD.
Apple has had a hugely successful 2021, highlighted by its achievement in early 2022 when it became the first company to reach a market capitalization of $3 trillion. In addition to enhancing its inherent brand positioning, Apple's recent growth is attributed to the company's realization that its brand can be effectively applied to a wider range of services.
Dao Vu (Compiled from Vietnamplus, Vietnamnet)