Accordingly, Facebook's Messenger application has just updated the word effect feature, a new feature that allows you to install familiar phrases attached to an icon. When texting, the Messenger screen will display a beautiful bubble of the icon flying up.
Messenger does not limit the number of effects created for messages and the type of icon you choose to make the effect. However, now this feature is gradually updating to Messenger accounts, so if you do not have it yet, please update the application to the latest version and wait in the near future.
Here are instructions to help you create message effects on Messenger:
-First you log in to your Facebook Messenger account, go to any chat, click letter i . symbol to switch to the custom message interface. Next, click select Word effect.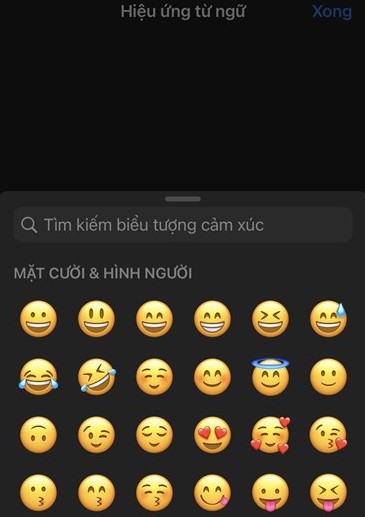 -At this point, the interface for us to create effects for the message will appear. You enter the message in the box then click the icon to choose the corresponding effect for the message.
– When you have chosen the phrase and icon of your choice, press Accomplished.
Returning to the messaging frame interface, when you enter the message that has created the previous effect, the animation will immediately appear on the screen, which is the icon you have selected for this message.
So, if you want the conversation to be more attractive and lively, you can use word effects on Messenger with simple instructions as above.
Minh Hoa(th)