Zalo is one of the most popular social networks in Vietnam today. In the times of updating new versions, many useful features have been provided by developers to bring convenience as well as rich experiences to users. One of them is the priority message classification feature.
This feature helps you not to be distracted by unimportant conversations, thereby focusing more on work messages or more essential messages. Then you will still know the message sent to the conversation you have classified, but will not show up in the Zalo priority message list. If you want to categorize messages on Zalo, you can follow the following instructions:
-First you need to update Zalo to the latest version then log in to your personal Zalo account. At the interface on the application, click personal icon (at the bottom right corner), then press next gear icon.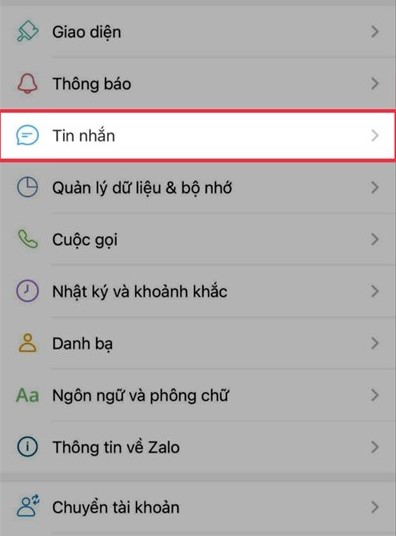 -In the Settings section, click on the item Message and find the option Chat classification. Turn on chat classification by swiping the slider to the right.
-Go back to the interface on Zalo you will see there are 2 message items: Prioritized and Other to perform the message classification process. Now you press and hold on the unimportant Zalo message and then select Category: Other.
If using Zalo on iPhone, swipe the message from right to left and then click on the item More then choose Category: Other is to be.
-After this operation, that conversation is put in the Other section and is not displayed in the Priority column anymore. You do the same with other unimportant conversations.
When there is a message from the conversation Other will display a red dot notification so you know there is a new message and read the content if you want. And in case you want to bring this conversation back to the priority group, just press and hold on this conversation and then select Category: Priority done.
Minh Hoa(th)